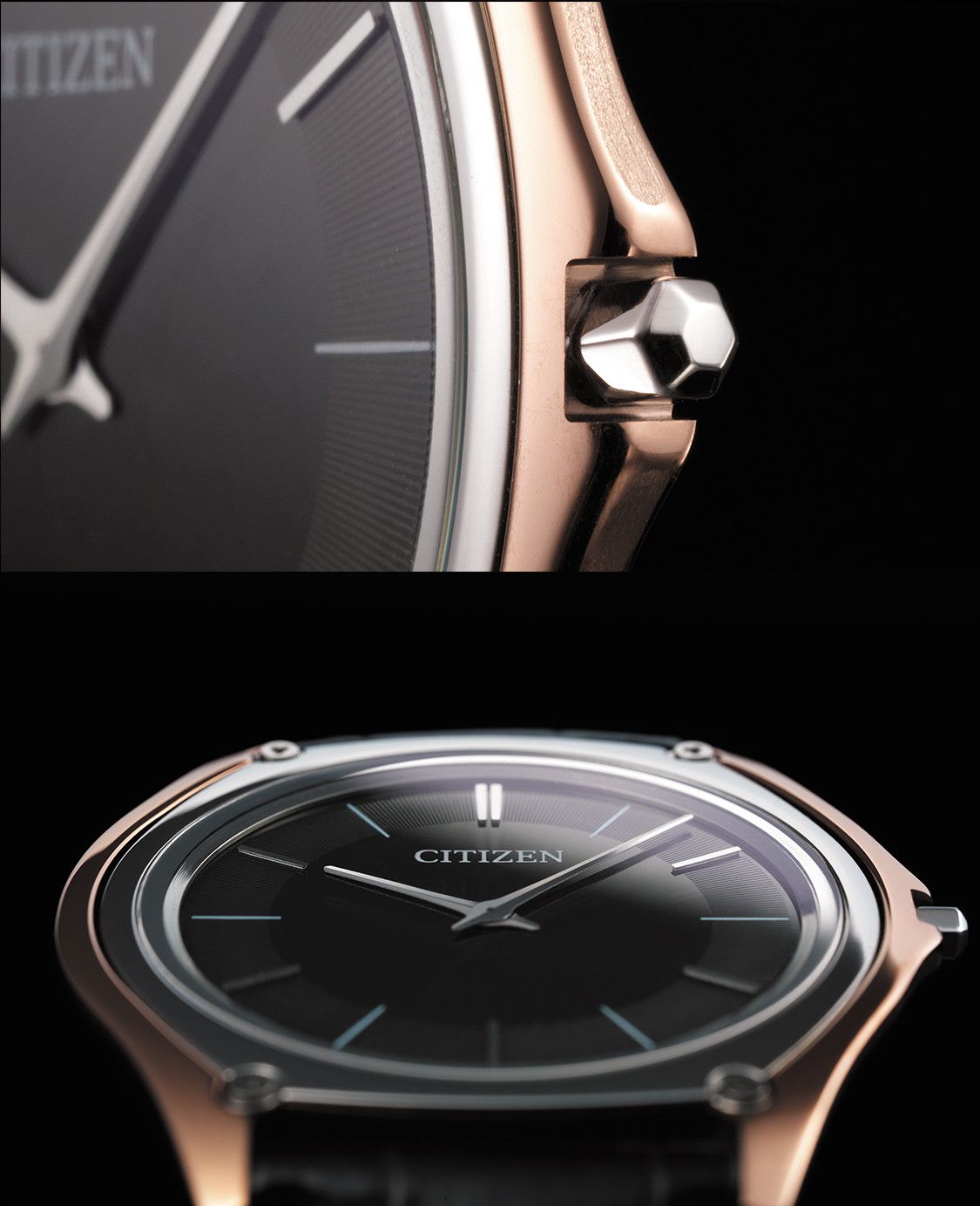 Eco-Drive One
The line between great design and technology just got a lot thinner
Eco-Drive One
Eco-Drive One, with a movement just 1.00mm thick and case just 2.98mm. Citizen has crafted the worlds thinnest* light-powered watch. Reaching beyond the possible.
The development of Eco-Drive One was a journey into a world of microns. Although just 1.00mm thick, the movement contains 85 components packed together with the intricacy of a cell.
*As of February 2016 for an analogue light-powered watch according to research by Citizen Watch Co., Ltd. Dimensions are nominal. Actual product size may be up to .22mm thicker.