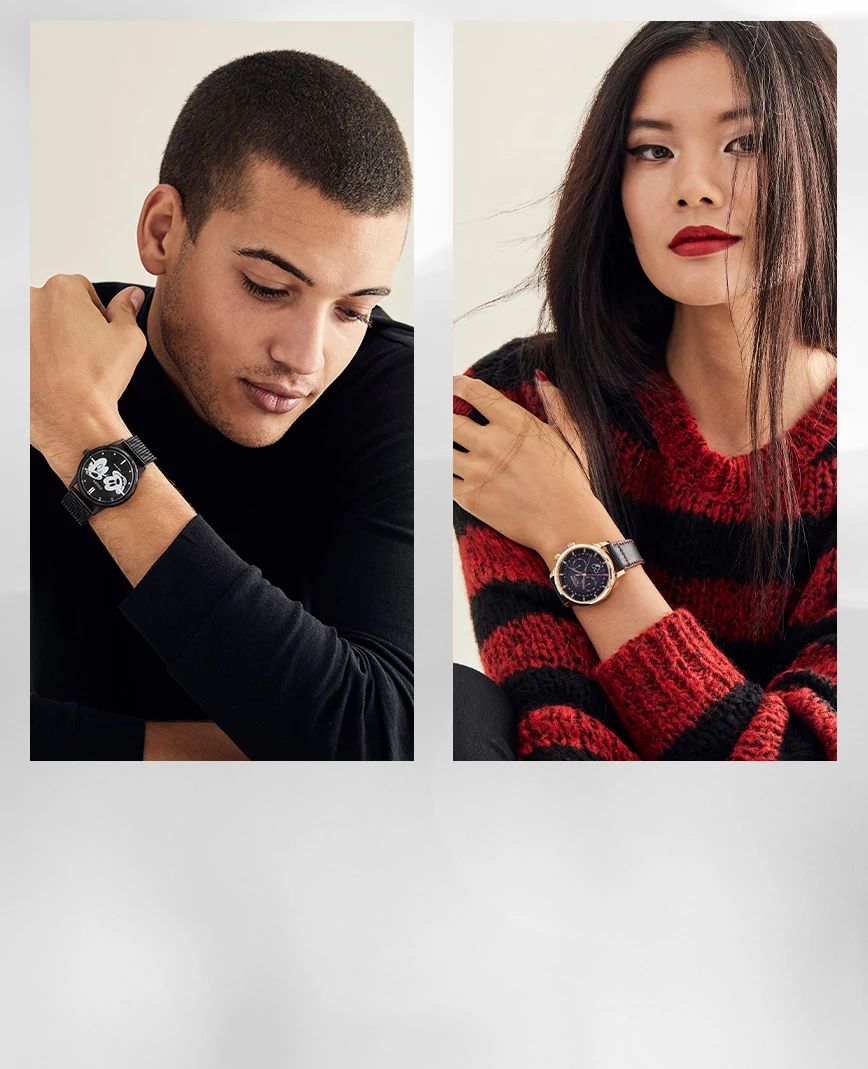 DISNEY
BY CITIZEN
Keep time in style
with the magic of Disney.
Disney Watches by Citizen
Disney watches from CITIZEN evoke fun and nostalgia, designed to inspire legions of fans around the globe. Subtle details reference the most beloved characters and films. Wear a Disney statement piece with Citizen's craftsmanship, quality materials and
Eco-Drive light-powered technology.