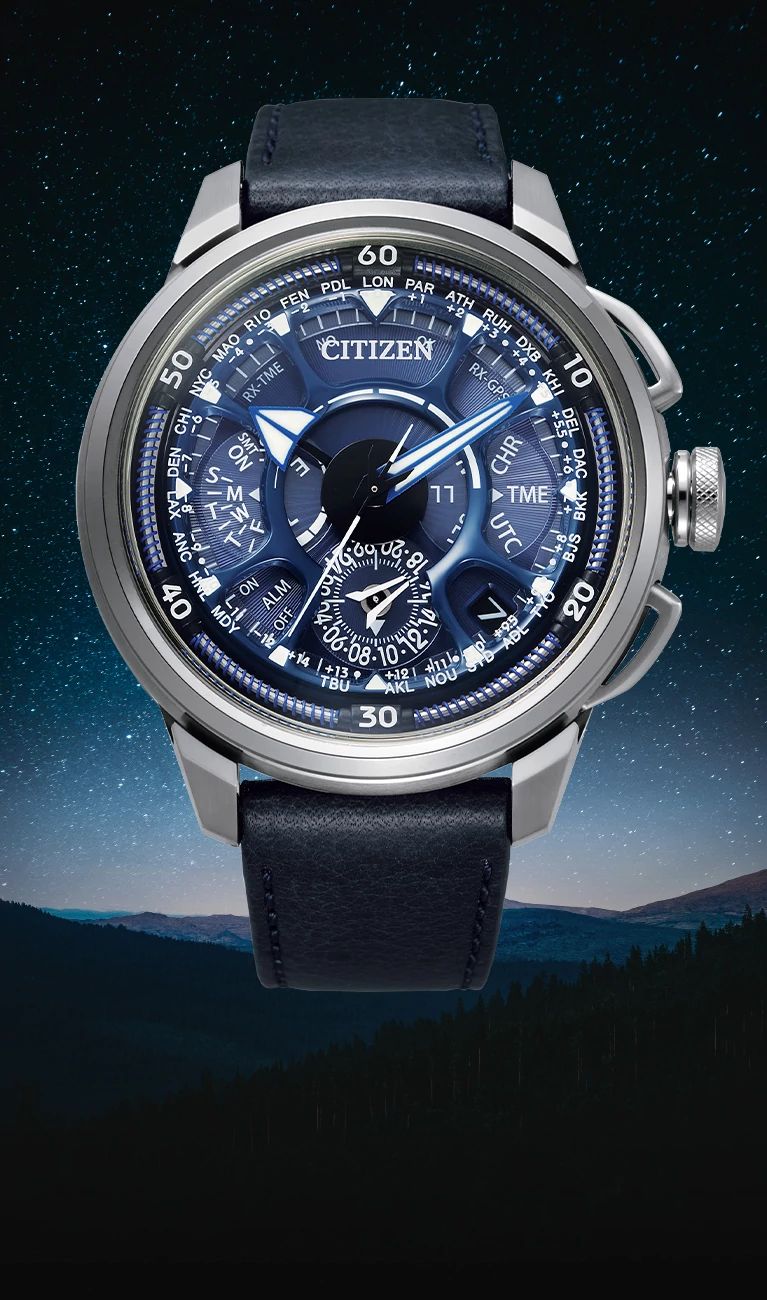 Satellite Wave GPS
Travel the world on time and in style with a CITIZEN Satellite Wave watch
with the fastest timekeeping signal reception speed from GPS navigation.
Satellite Wave
With coverage across 40 of the existing UTC standard time zones, watches with Satellite Wave will ensure the most accurate time you will find in any conventional watch. Whether you trek through the desert, cruise the oceans or climb a snowy mountain, you never need to worry about having the correct time.
In 2011, Citizen invented a unique technology: Satellite Wave. It enables watches to receive time signals from orbiting GPS satellites to display precise time and date. Citizen Satellite Wave watches have the world's fastest* satellite time reception at 3 seconds. Satellite Wave timepieces contain the latest in high-speed motors for watch hands. There are three functions designed to stop the watch hands from moving out of position, performing a crucial role in enabling our Satellite Wave watches to function:
Antimagnetic** plates protect the motor from magnetism while not interfering with the antenna's ability to receive signals.
Impact Detection involves a circuit that detects shock and instantaneously applies a brake to the motor to prevent watch hands from going out of position.
Automatic hand correction checks the position of hands regularly, confirms the degree of error and returns hands to the correct position.
*As of March 2015, using a light-powered analog watch (according to research data by CITIZEN WATCH CO., LTD.) **Resists exposure to a direct current magnetic field of 4,800 A/m (within 5cm of magnetism).