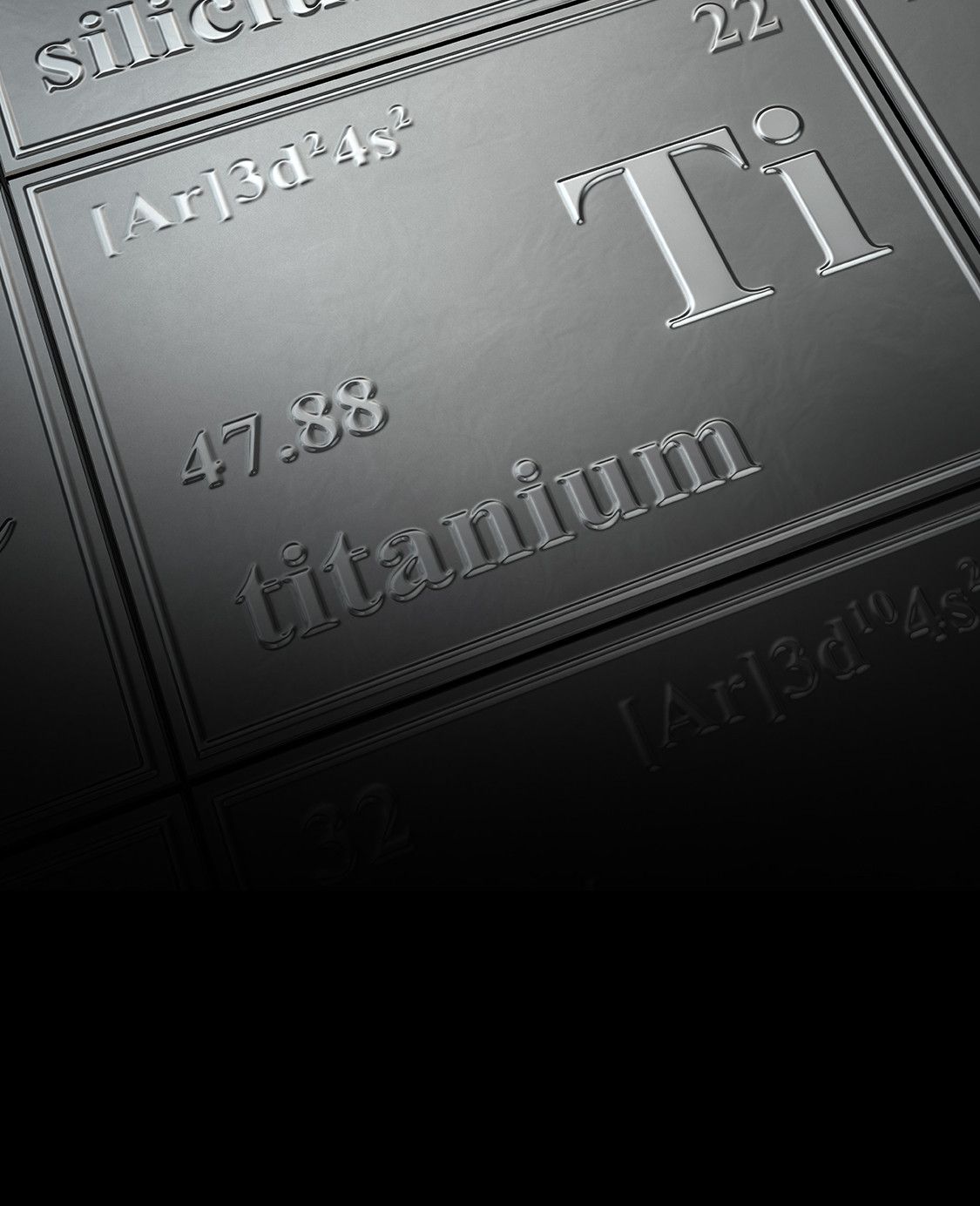 Super Titanium™
5x Harder and 40% Lighter than Stainless Steel
Super Titanium™ Technology
Watches with 5 times the hardness of stainless steel and lightweight comfort, the Super Titanium™ collection represents our pursuit in bringing something better to peoples' lives.
Titanium is the fourth most abundant structural metal on Earth. An incredible material that doesn't react to sunlight, salt water or body chemistry, it reduces the potential of metal allergic reaction and is corrosion-resistant. In 1970, we launched the world's first watch using solid titanium that was light-weight, hypo-allergenic and resistant to rusting.

In its natural state, titanium is very soft making it extremely difficult to produce watches. Along the way, we've developed and improved upon our manufacturing techniques to bring out titanium's best qualities in our collection of Super Titanium™ watches. By treating the watches with Duratect, our proprietary surface-hardening technology, we're able to produce watches with:

- Scratch Resistance
- Lightweight Comfort
- Hypoallergenic Properties*
- Rust Resistance

Duratect includes four techniques used on titanium to achieve different levels of hardness, hypoallergenic properties and color variations. These technologies are ion plating (IP), cold plasma, gas hardening (MRK) and duplex coating. The result is a collection of timepieces that deliver durability, comfort and classic style.

*Super Titanium™ does not prevent reaction to all metal allergies.