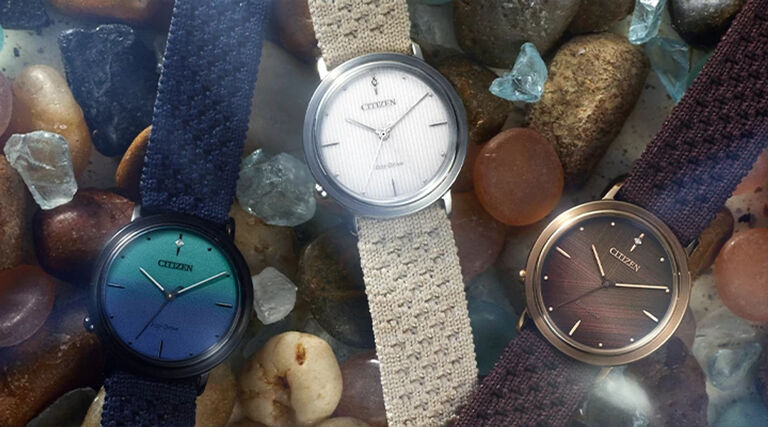 Introducing our most Sustainable Watch, inspired by the elements Earth, Air and Water.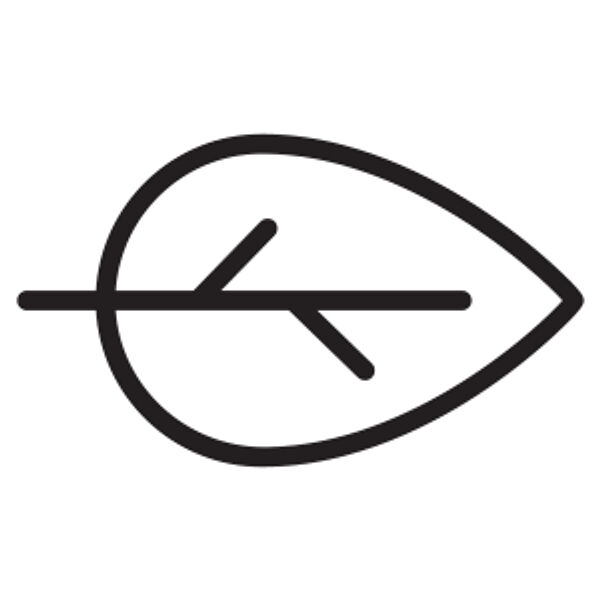 Utilizing biomimicry, the imitation of structures found in nature, the Ecosphere collection achieves an alluring aesthetic while becoming our most sustainably produced watch to date.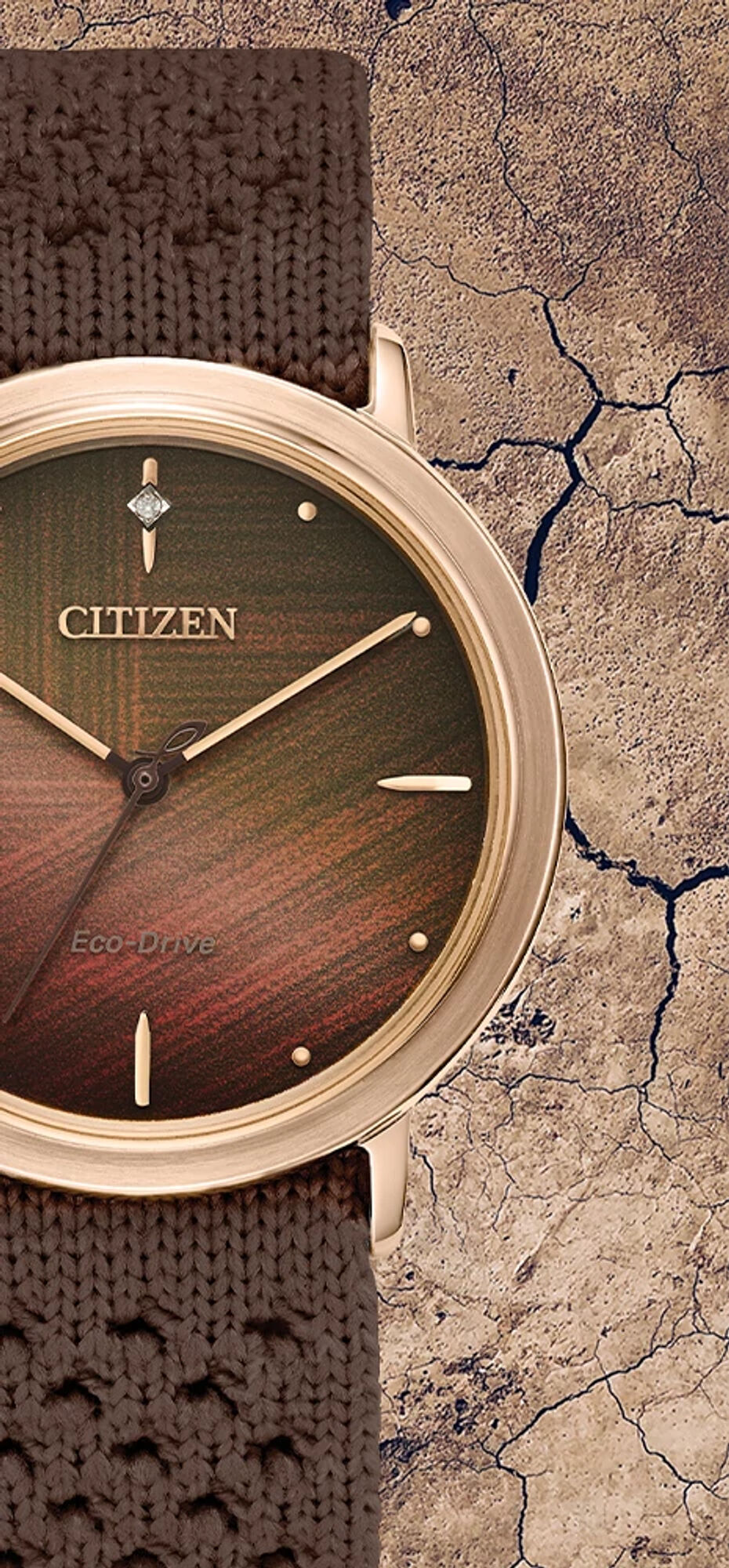 The Ecosphere Collection doesn't just protect nature, it draws its design cues from it. The three timepieces in this collection – representing Air, Water, and Earth – highlight the beauty found within our natural environment.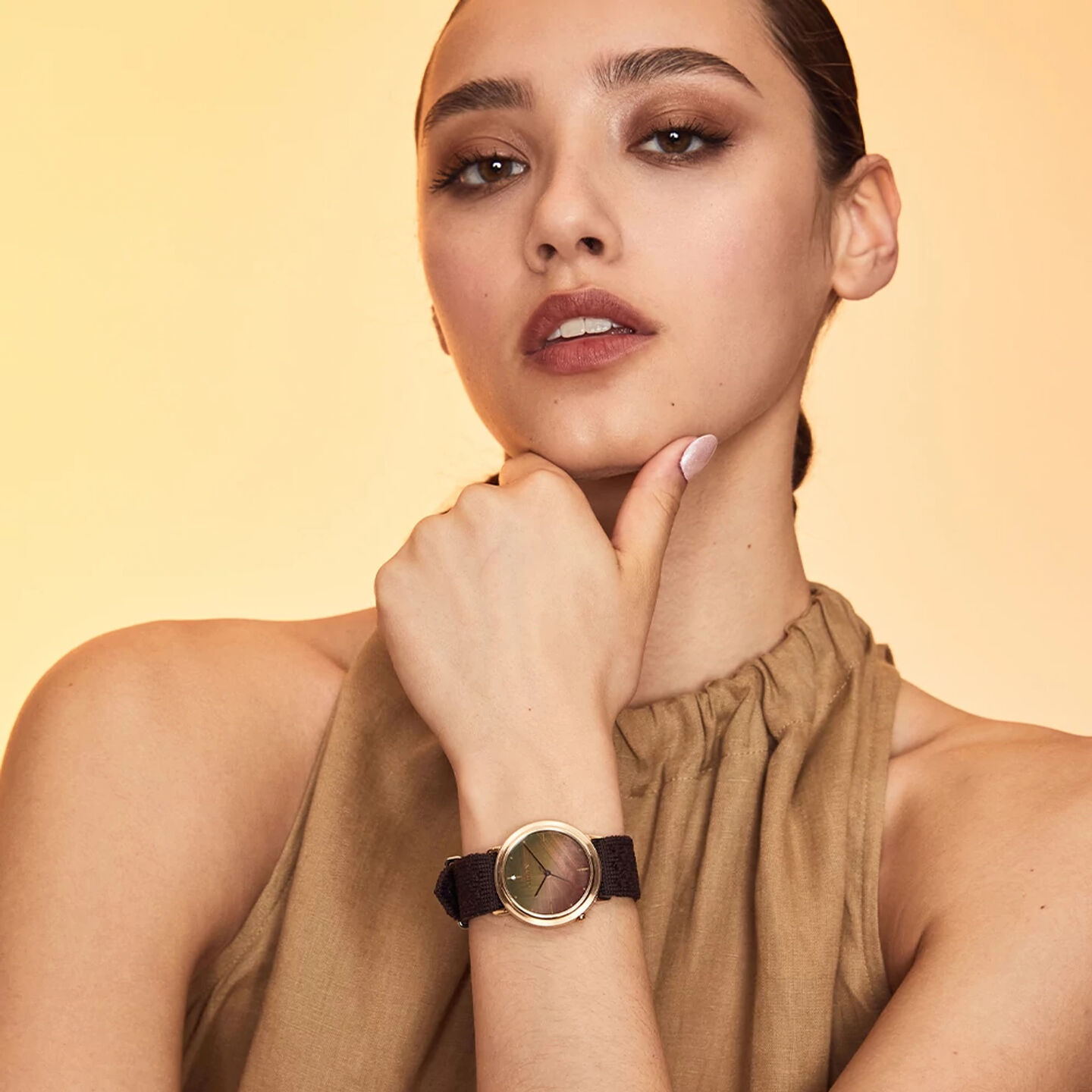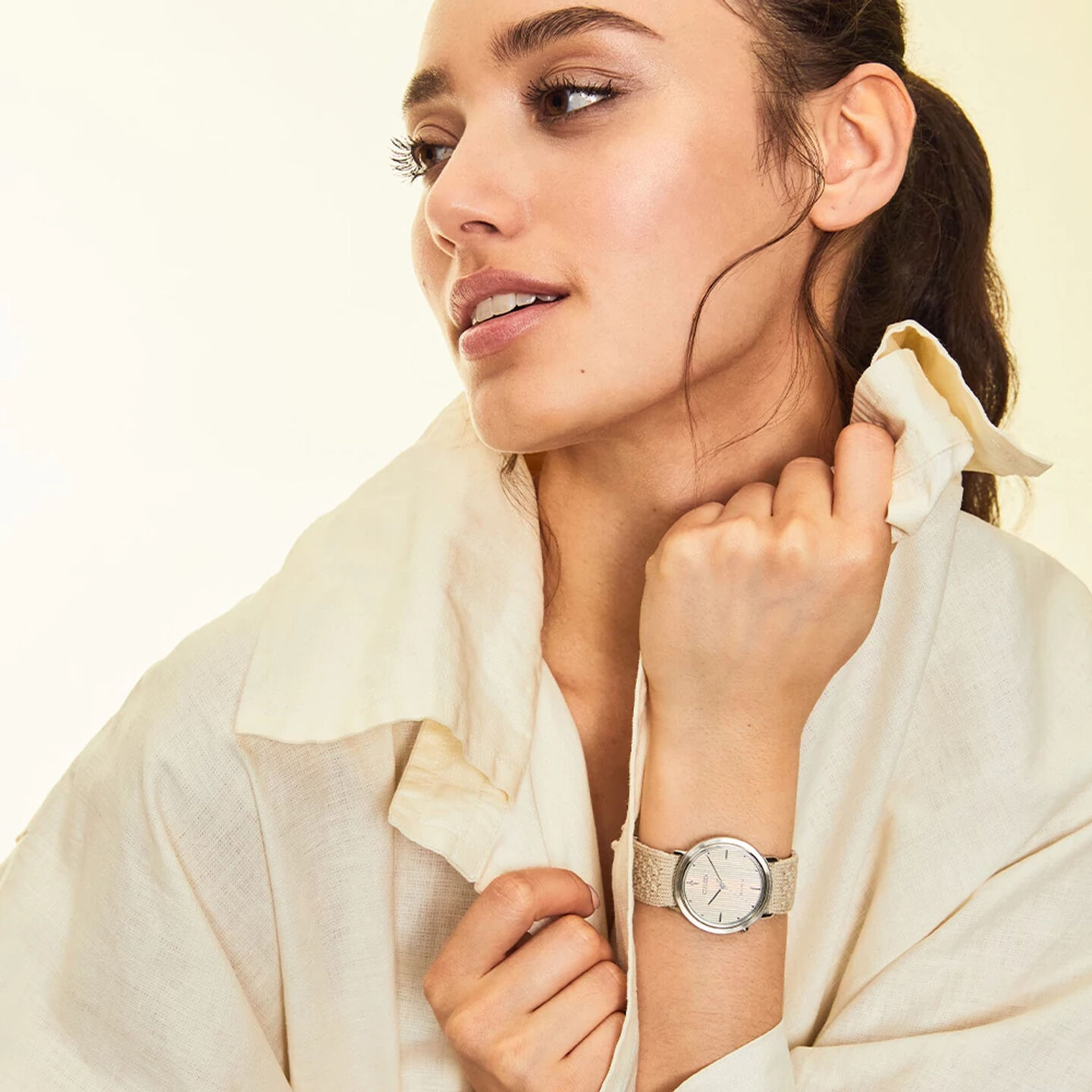 Each dial draws you in with dynamic colors achieved with structural color technology. A special pigment-free ink gives the appearance of particular colors, even though those hues that don't exist within the ink itself. Such refractive light patterns occur naturally throughout nature, whether on the wings of a kingfisher or within the complex structure of abalone.

The chromatic technological display is a contemporary aesthetic that underpins the collection's expression of sustainable style.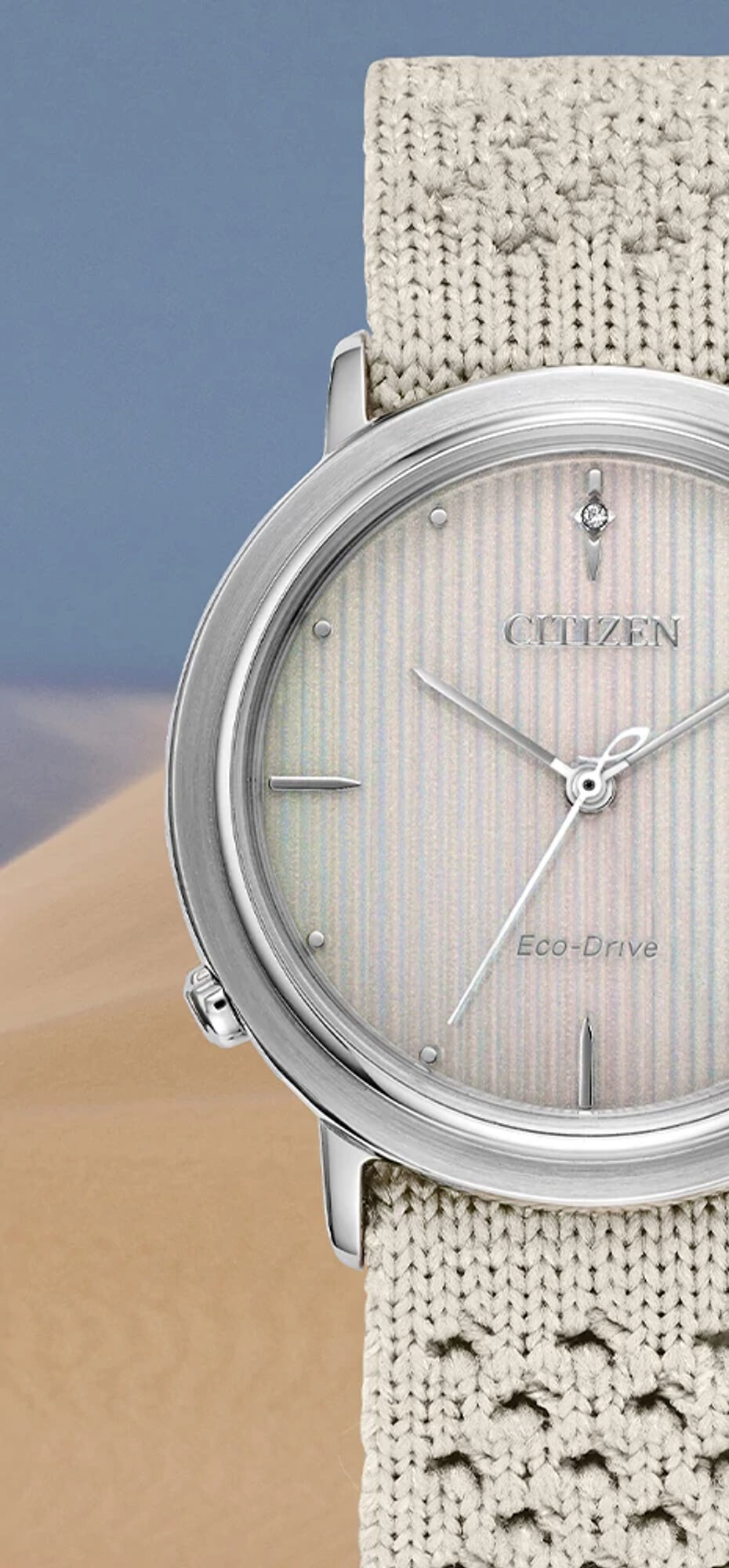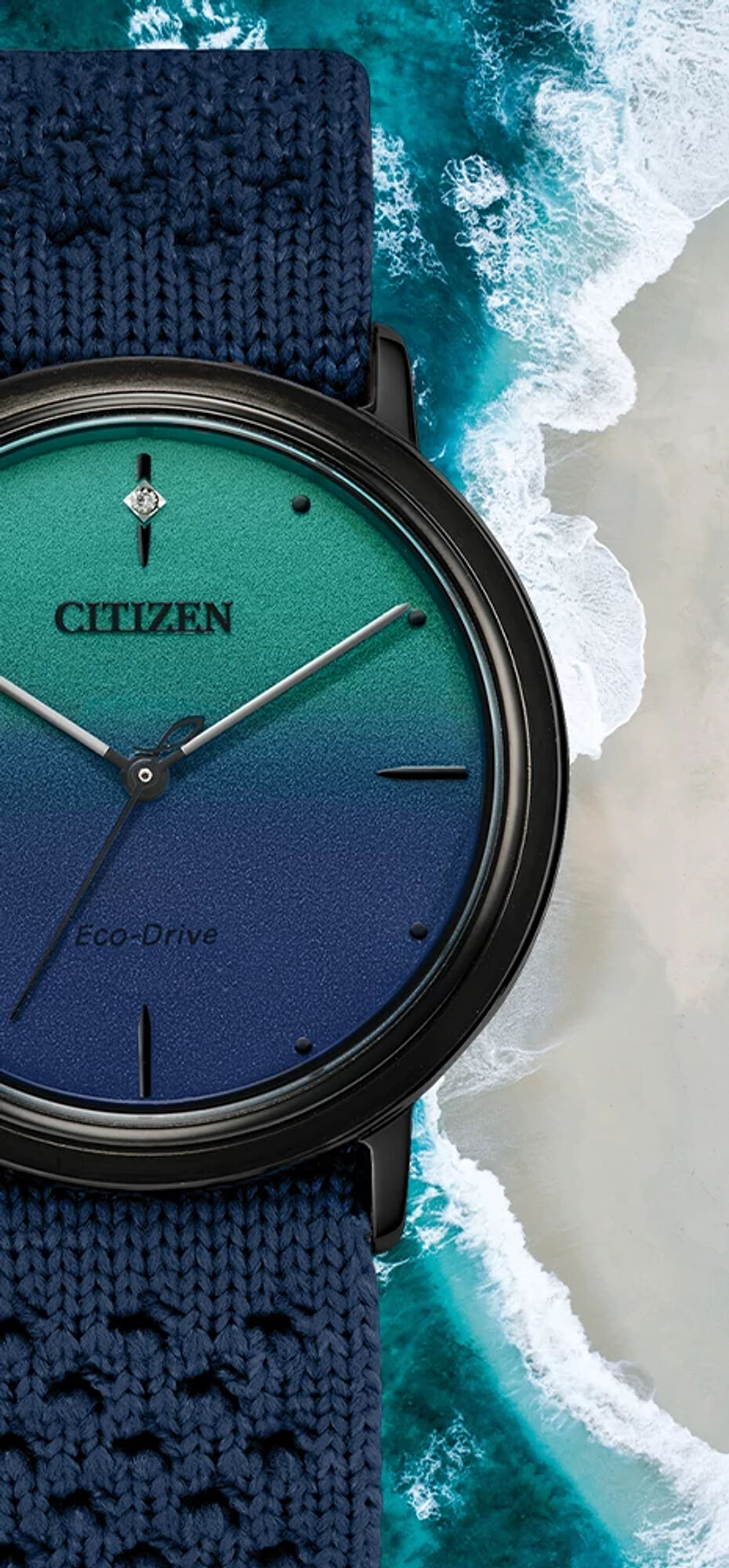 Developed under the supervision of biologist Dr. Shin-Ichi Fukuoka, each entry in the Ecosphere Collection is a comfortable, clean, and beautiful take on one of the elements most integral to life on Earth.

Each Ecosphere watch case is paired to a special strap that incorporates ECOPET, a polyester-based material developed from recycled bottles and clothing. In a further example of biomimicry, the porous structure of the strap prevents the absorption of sweat, and seam-free WHOLEGARMENT® construction minimizes the amount of yarn used, eliminating waste. Breathable, light, and comfortable, the straps are even hand-washable, and can be easily adjusted to fit any wrist size.