Iconic Smartwatch Design: Stay Connected, Stay Stylish, Stay Fit
The best of both worlds: With CZ Smart watches you no longer have to decide between a smartwatch and a watch with style–CZ Smart from Citizen brings the two worlds together for a timepiece that fits your modern lifestyle. CZ Smart touchscreen and hybrid technologies offer you a stylish and traditional-looking watch with seamless technology. Your new smartwatch will help you navigate your day with ease and provide the convenience of having it all at your fingertips. Add organization to your day while keeping up with your busy lifestyle. Stay on track with your fitness goals with the help of your new workout companion. Choose from different dial options and customize your display to fit your personal style. Both are compatible with IOS and Android.
Purposeful Connection: The CZ Smart collection of touchscreen and hybrid smartwatches is connected to Purposeful Power through Purposeful Connection. Reaching individuals who live purpose-led lives, and how CZ Smart connected technology helps them navigate their day with purpose. CITIZEN Watches that everyone, everywhere can love.
CZ SMART
Touchscreen Smartwatch
Stand out in the smartwatch with iconic Citizen style – featuring sports watch styling paired with modern technology powered with Wear OS by Google. Get quick access to the information you need most and make it your on-wrist health and wellness companion.
The Google Suite of software, including Google Fit, OK Google, Google Play, and NFC payments, will keep you organized all day long.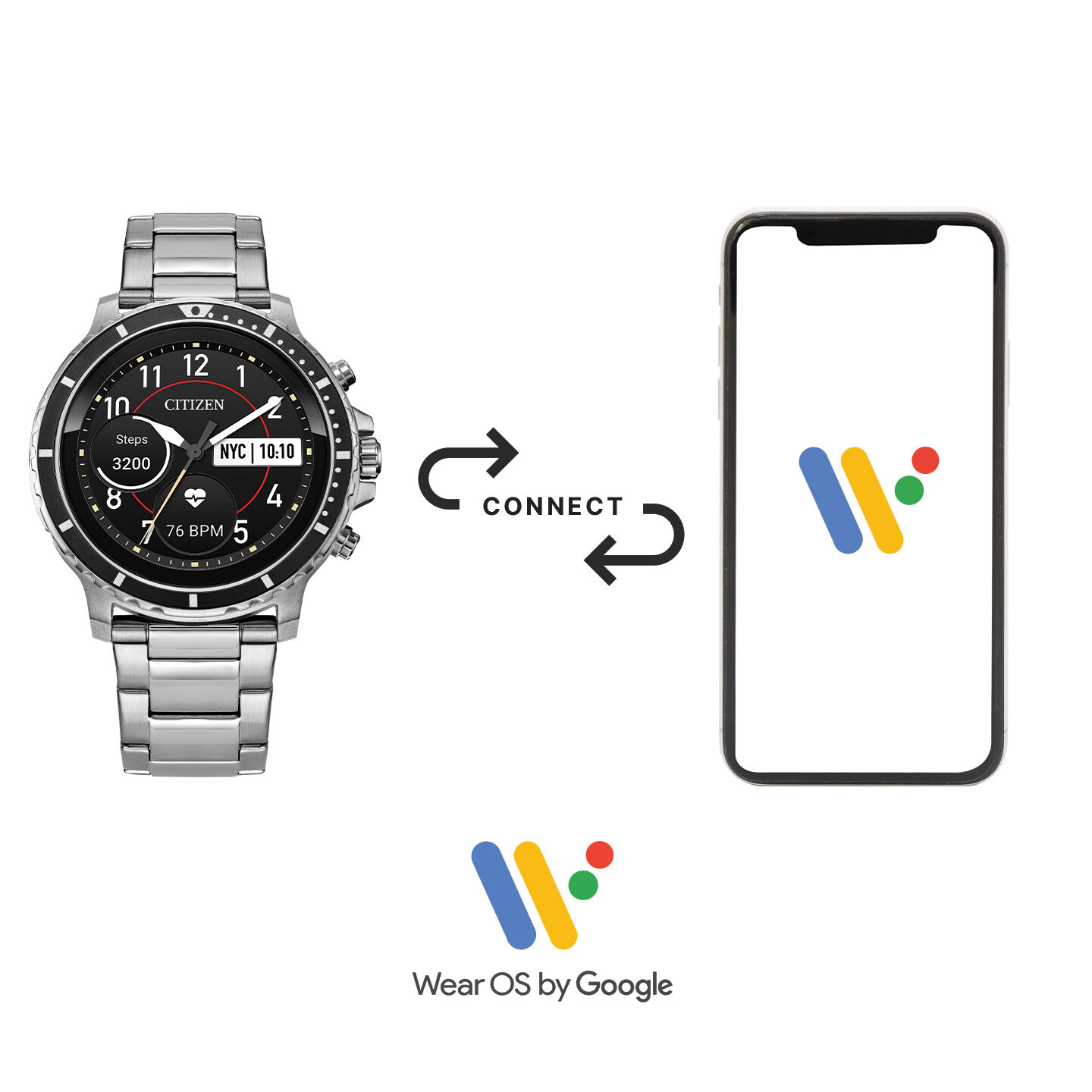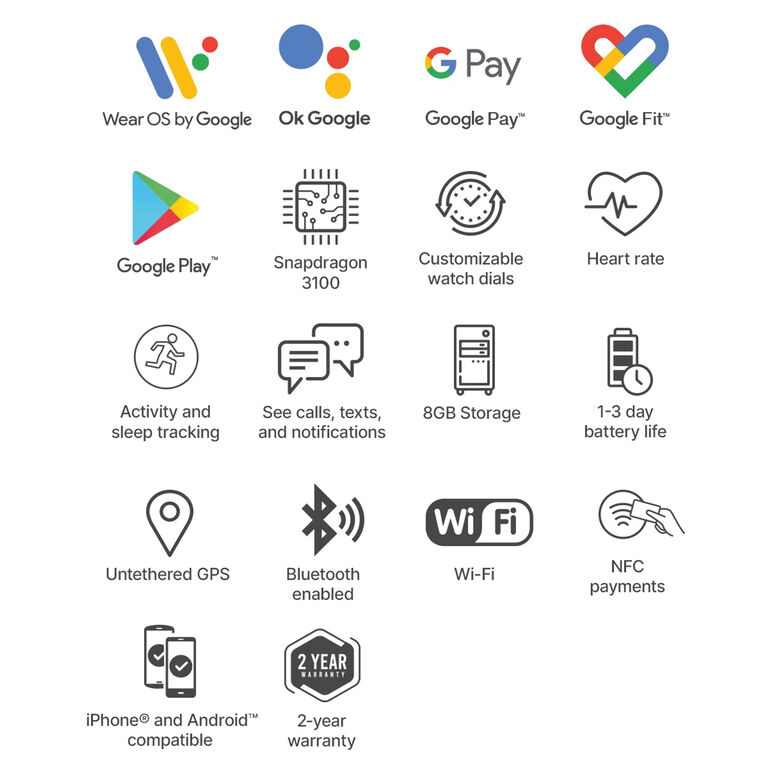 ---
Motivation to keep up with your fitness goals.
Your fitness companion that helps you meet your fitness goals, tracks sleep, monitors your heart rate and stay on track.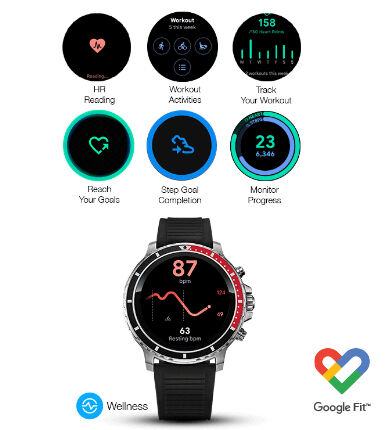 ---
Receive and answer calls and text messages.
Your CZ Smart watch has a built in speaker and connects to Bluetooth® headsets to easily take phone calls from your watch.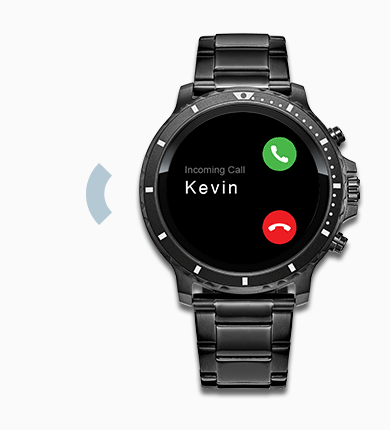 ---
Stay on top of your alerts, notifications, and more.
Check you calendar, emails, news alerts, text messages, and more. Swipe up to quickly scan your notifications.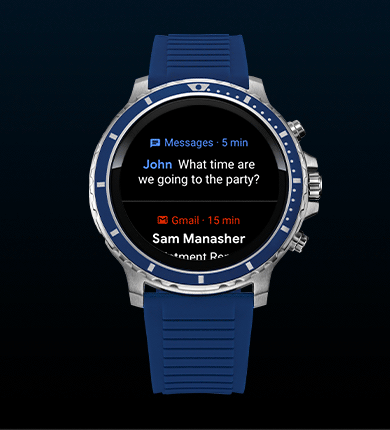 CZ SMART
Hybrid Smartwatch
CZ Smart Hybrid is your favorite iconic Citizen timepiece with analog hands and smartwatch technology to keep up with your busy lifestyle. Charge it and forget it. With 15-day battery life, you will never miss a beat–the technology that keeps you connected and helps you meet your fitness goals.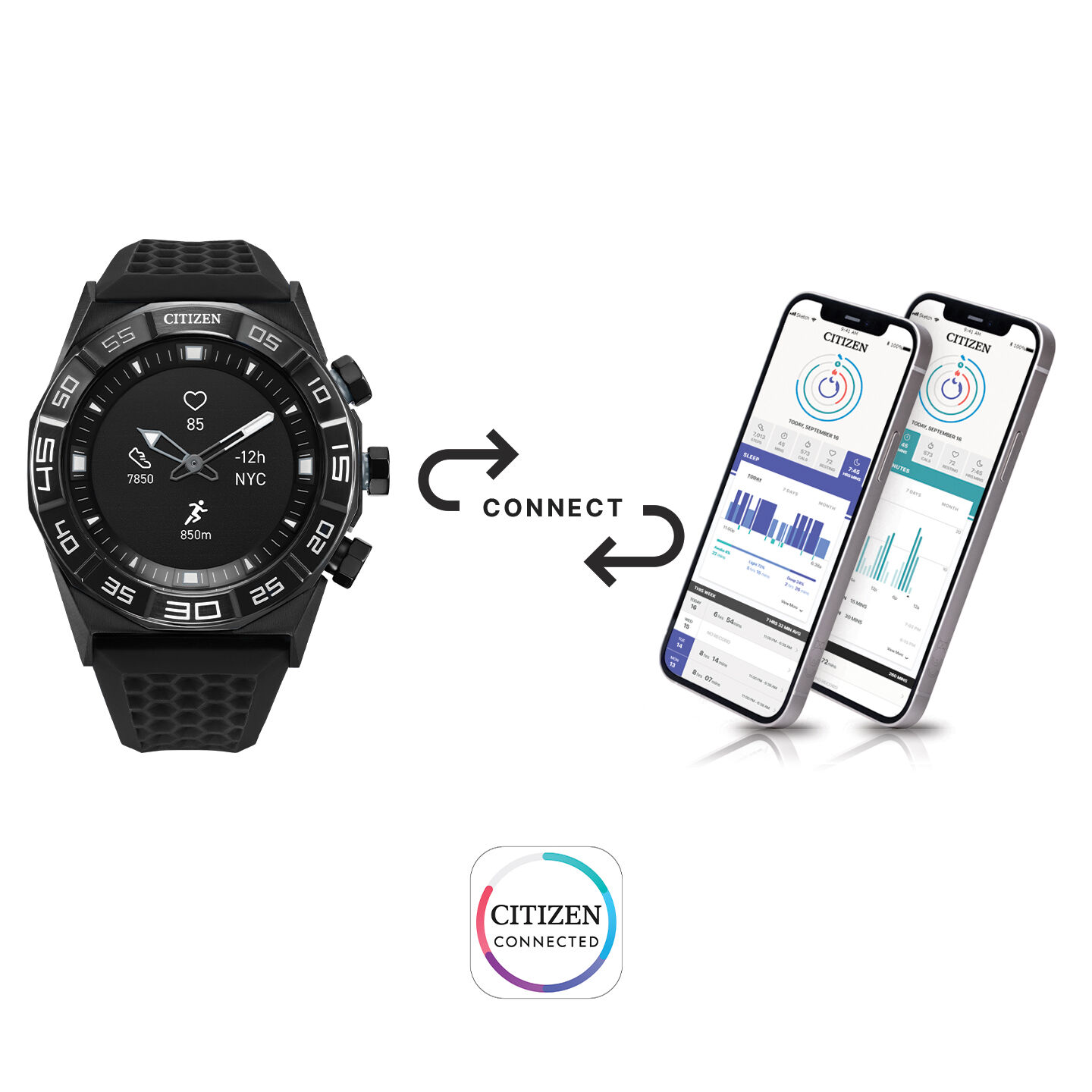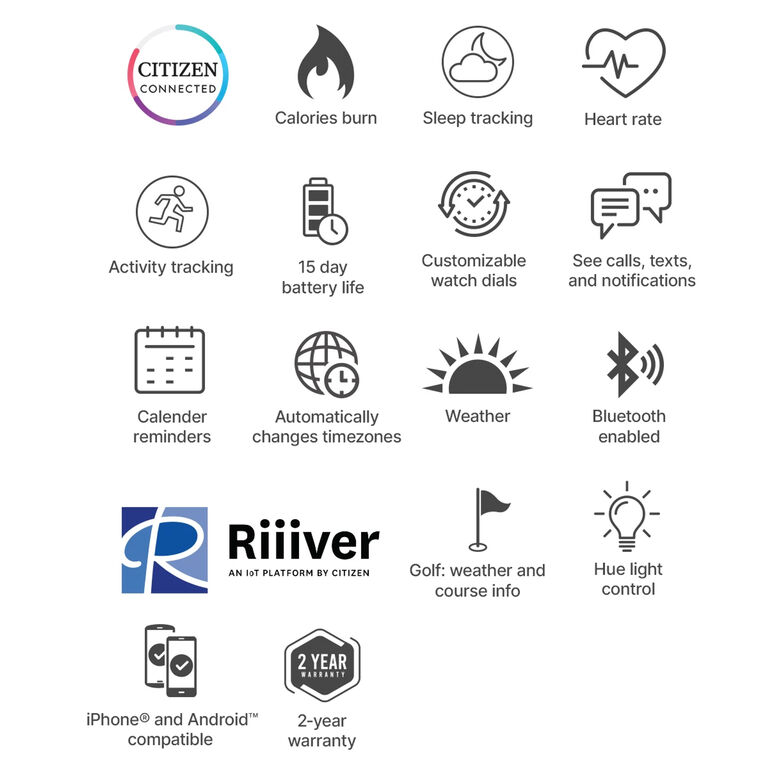 ---
15-Day Battery Life. Quick access to the information for your convenience throughout the day.
See who's calling, read your texts, see your emails and get your calendar alerts. Manage your notifications from the Citizen Connected app.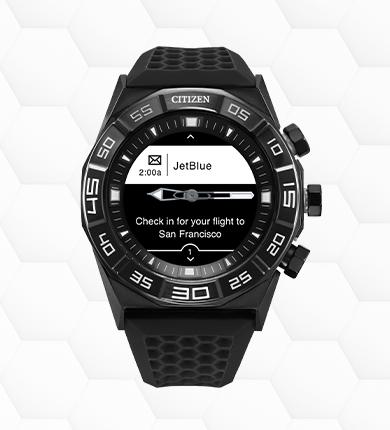 ---
Customize with different dial options or personalize your watch dial with your favorite photo.
In the Citizen Connected app, you can choose from different dial options. Customize your display with the information you want to see at a glance. Each dial can be changed to provide you with: steps, activity minutes, weather, date, alternative time zones and more.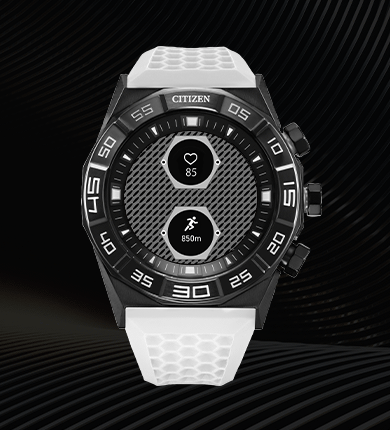 ---
The Citizen Connected app manages your notifications, changes your dials and gets your fitness stats.
Don't miss important notifications and stay on top of alerts. Keep track of your health stats and monitor your fitness goals by getting weekly recaps of your workout activity and checking calories burned – you can even challenge a friend to a workout. Also, track your sleep habits and recovery, plus sync your data with Google fit or Apple health to keep track of your progress.