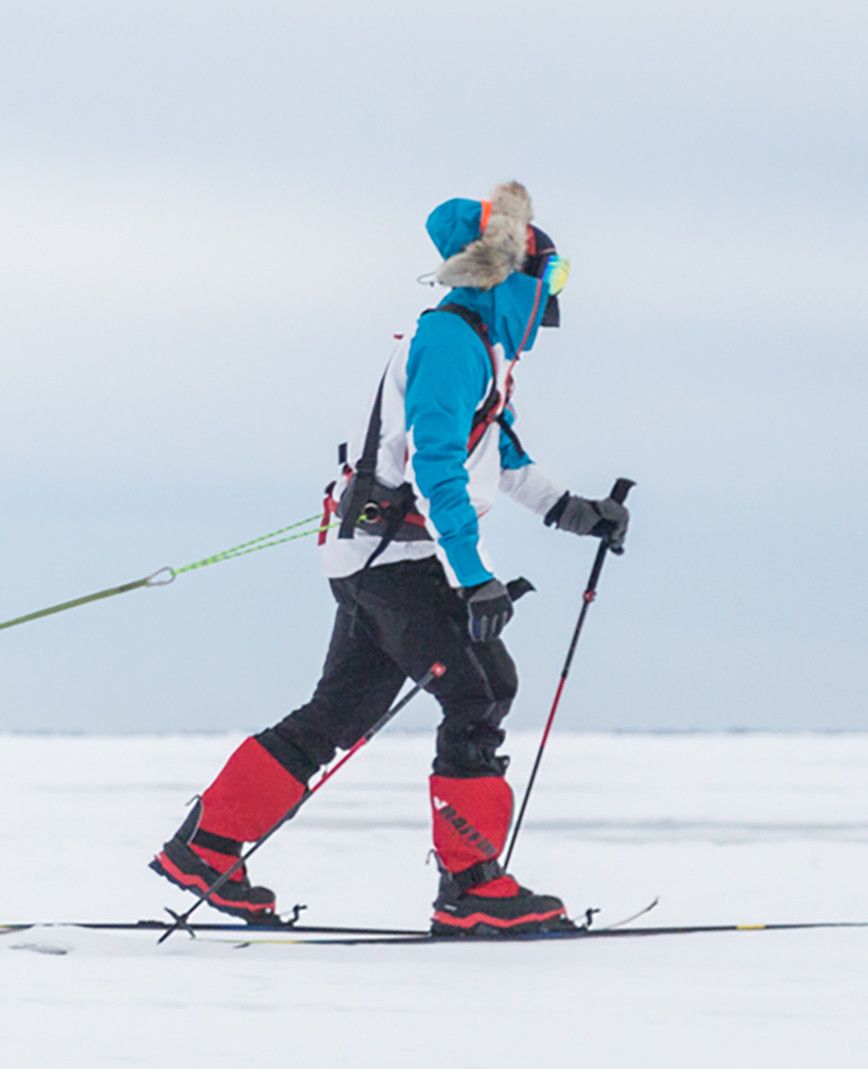 Journey to Extremes
Polar Adventurer Eric Larsen and Citizen Promaste
TO THE ENDS OF THE EARTH
Going to the ends of the Earth is nothing new to Eric Larsen. As a polar adventurer, expedition guide and educator, he's spent the past 20 years traveling in some of the most remote and extreme environments on the planet. To date, he has completed more North and South Pole expeditions than any other American in history.

Sharing a concern for man's impact on the environment, Citizen is proud to sponsor Eric Larsen. We were there at his Last Degree North Pole Expedition in April, and we'll sponsor his LAST SOUTH expedition in November and December this year.

Larsen carefully chooses a variety of lightweight, durable equipment tailor-made to withstand the extreme conditions of this journey. Among his professional tools that accompany him and his team, are Citizen Promaster timepieces-- like the precision-engineered Altichron with a compass and altimeter. And the durable Promaster Tough, withstanding the most extreme conditions. Incorporating Citizen's earth-friendly, powered-by-light technology, Eco-Drive, these rugged sports timepieces can keep any outdoor adventurer on track and on time.
In November 2018, renowned Polar Adventurer Eric Larsen will embark on an unsupported, unaided solo expedition to the South Pole.


Tracker: GMT
Distance To Pole: Nautical Miles / Miles / Kilometers
Latitude: | Longitude: