CITIZEN brand ambassador, Naomi Osaka, becomes one of Japan's top-ranked tennis professionals, now ranked at Number 1.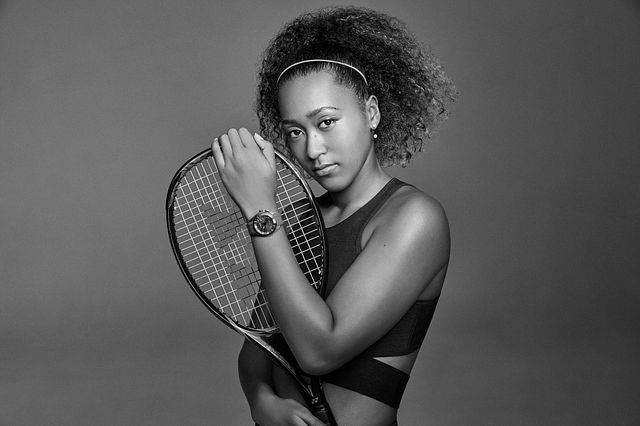 Osaka, currently ranked number 1 after winning this year's Australian Open, and shortly after winning the 2018 US Open, taking home her first and second major victory in her pro career with her defeat over Williams. In 2018, Osaka became the first Japanese woman to win a Grand Slam final.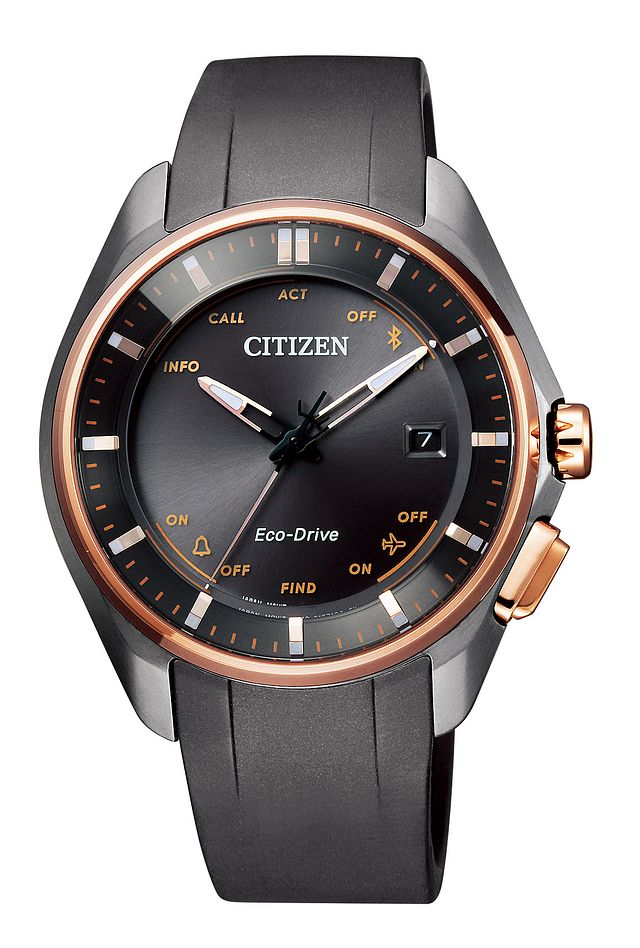 Osaka participated in the US Open Tennis Championships wearing her Limited Edition CITIZEN Eco-Drive Bluetooth watch throughout. Sold exclusively at our Citizen Flagship Store in Times Square. Call store for details - 212-658-1518
"We are thrilled to have Noami as part of the CITIZEN Watch family and congratulate her on an incredible win at the US Open & Australian Open," said Jeffrey Cohen, President Citizen Watch America. "Naomi is a true testament to our brand philosophy of 'Better Starts Now' and we look forward to following along in all her endeavors."
CITIZEN partners with tennis professional Naomi Osaka under the CITIZEN brand statement, "Better Starts Now," the belief that no matter who you are and what you do, it is always possible to make something better — and now is the time to start doing it. Osaka is the ideal symbol to demonstrate the uncompromising drive to become the top of her game worldwide without the pretense that sometimes comes with fame and accomplishment.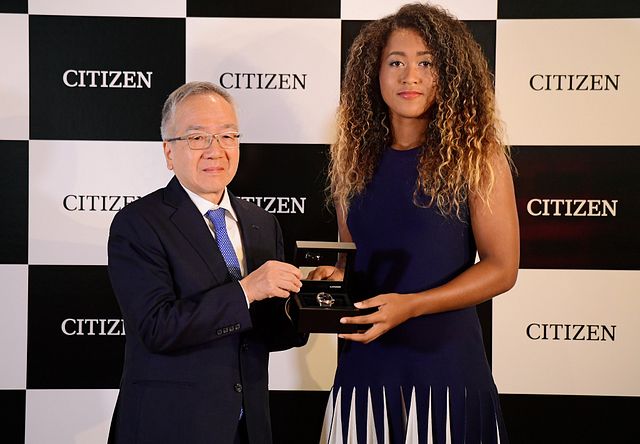 "I'm honored to have Naomi Osaka join us as our new brand ambassador. Her dynamic spirit of advancing forward shares the same essence of our brand spirit. People around the world are taking notice of her powerful moves and imagination. Likewise, we would like to demonstrate exciting new products based on expertise and innovation," said Toshio Tokura, President and CEO of CITIZEN Watch Co. Ltd.
"I am delighted to be a part of the auspicious team of CITIZEN brand ambassadors," said Naomi Osaka. "'Better Starts Now' fits perfectly with my philosophy of taking on new challenges to reach the top of the world as a tennis sports representative. I hope my CITIZEN watch becomes a personal lucky charm from now on" she adds.
CITIZEN continues to support athletes of various sports from figure skating, table tennis & basketball to rugby, who represent not only Japan but other countries as well, in their pursuit of sports excellence. This integral spirit of always striving to improve befittingly aligns with the company's deep-rooted philosophy of constant innovation as a true manufacture d'horlogerie throughout all phases of manufacturing from design and production of movement components to the watch's final assembly.
For further information about Naomi Osaka as CITIZEN's brand ambassador, please visit: http://www.citizenwatch-global.com/about/ambassador.html
About Naomi Osaka
Born on October 16, 1997 in Osaka, Japan to a Haitian father and a Japanese mother. Moved to the U.S. at the age of three and currently resides in Florida. Started tennis taught by her farther, joined the International Tennis Federation (ITF) tournaments at the age of fourteen, and turned professional in 2013. Qualified for the Women's Tennis Association (WTA) tour championship in July of 2014 at the Bank of the West Classic for the first time. In January 2016, at the Australian Open, qualified to enter her first Grand Slam, rolling into the third round and achieved into the top 100 of the WTA rankings. In the same year, reached the third round of the French Open and US Open as well. In October 2016, at the Toray Pan Pacific Open, reached her first WTA final and moved into the top 40 of WTA rankings. Won "Newcomer of the Year" at the 2016 WTA Awards, an award given to the player who made the biggest breakthrough. In March of 2018, became the first Japanese woman to win the Indian Wells Masters in California, U.S., also known as BNP Paris Open — the Premier Mandatory category — widely considered the second biggest event in tennis, right behind the Grand Slam, joining the ranks of worldwide top players. A must-watch up-and-coming player with a powerful serve, Naomi takes advantage of her 180cm height and forceful forehand. Ranked as No. 1 in the tennis world as of January 2019.